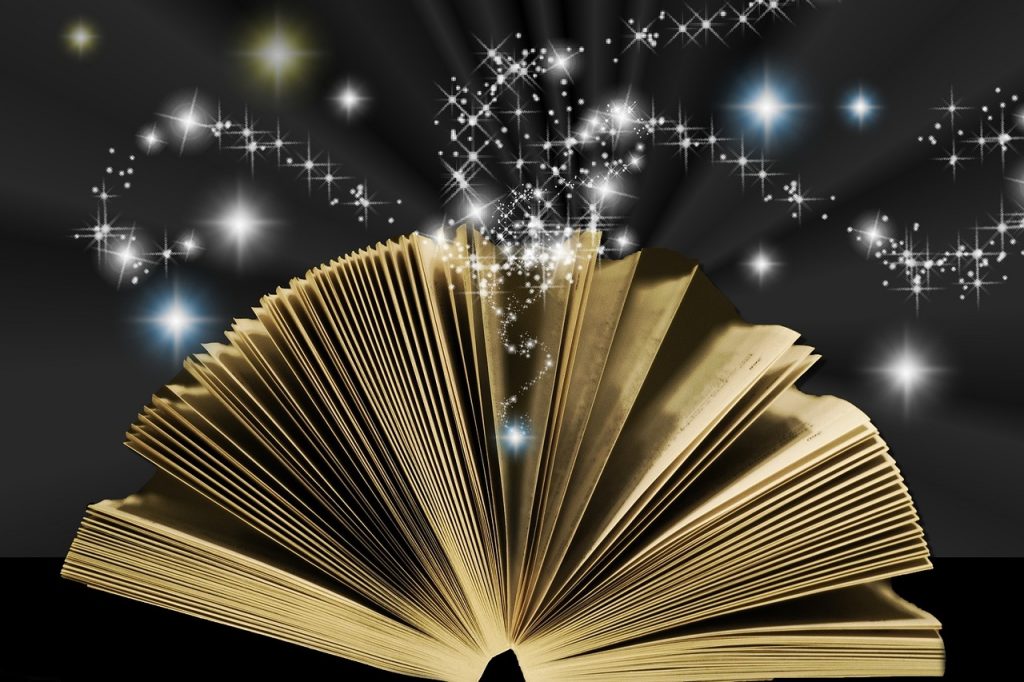 Kid's Binder – free printable orgainiser for Kids by Shining Mom.
123 Homeschool 4 Me – "Free worksheets and ideas to make learning fun."
ABCYA! – PreK to Grade 6. It "covers topics such as multiplication, parts of speech, typing, pattern recognition, and more. We even have games that are just plain fun (and safe) to play! "
All Kids Network – "Resources for parents, teachers and anyone who works with children. We've got thousands of fun kids activities like kids crafts, worksheets, coloring pages, printable mazes, dot to dot, hidden pictures and more".
Arcademic – "Boost student engagement & fact fluency with our free multiplayer educational games, math games, language arts games, and more!"
Around the Kampfire – lots of fun activities and teaching resources. Some free; some paid.
Bitesize – Maths, English, Science, and more. UK Daily Lessons found here.
Brain Pop – Science, Social Studies, Math, English, Music, Health, Art, Engineering, Technology. Free access for schools and families impacted by school closures.
Buggy and Buddy – "an extensive resource for parents, homeschoolers, and classroom teachers to find ways to inspire creativity and self-confidence in their children while promoting learning and fun."
CBC Kids – has lots of great ideas, activities, games for you child.

CharacterStrong – "we have been hard at work pulling together some incredible digital resources to help you navigate these tough time. for grades K-2, 3-5, and 6-12 related to various character and social-emotional skills." Teacher/Family/Student character workouts.
Children's Museum Houston – activities and videos to incorporate into your classroom or experience at home. science, math, reading.
Cognitive Cardio with Middle School – "These are some of the free products I have created – some link to other places on this site and some link to my Teachers Pay Teachers store. Feel free to download any or all!"
Cool Math for Kids – games, manipulatives, brain teasers.
CovEducation – "free platform for pairing undergraduate mentors with K-12 students who have been affected by school closures. The goal of this virtual service is to provide a resource for students including tutoring, college preparation, and personalized mentorship. If you are a K-12 student (or parent of one) in need of academic support during this time, please fill out this form to connect with a college student who can provide tutoring and mentorship, as well as resources for continued learning. This is completely free; after registration, we will be reaching out to connect you with an undergraduate mentor!"
Curriki – "is building a comprehensive development and delivery environment to bring robust and easy-to-use content authoring tools and mobile native delivery available to the K-12 learning ecosystem."
Dekko Comics – "Covering topics across the KS2 Curriculum (relevant in England, Scotland, Wales and Northern Ireland) they make learning fun, easy to remember, and break down motivational barriers through entertainment." Dekko Comics teach lessons through fun and very whacky comic stories. They cover topics in Math, English, science, history, geography, and more. With wide appeal, they have proven especially helpful to people with dyslexia, autism, ASN and more.
DK Find Out! – a safe place online for your child to see, learn, and explore almost everything.
Ducksters – so much here. Great for projects.
Education.com – free printable worksheets by grade, by subject, by topic.
EVERFI – "Teachers, parents, and students have access to EVERFI's digital courses that teach children the critical skills they'll need for their future."
Experience Happiness: Discover Your Happy – "LG and Discovery Education have set out to equip youth with the skills necessary to reduce stress and create Sustainable Happiness in their lives. As part of the LG Experience Happiness platform, Discover Your Happy provides science-based tools for educators, students and parents to show how happiness can be achieved through learnable skills and practices."
Exploring by the Seat of Your Pants – Beaming Science, Exploration, Adventure, and Conservation into Classrooms Across North America Guest Speakers and Virtual Field Trips with Leading Experts from Around the World Using Technology to Broadcast Live into Classrooms and your Living Room. You can watch live or see past shows on YouTube.

Five a Day – 5 activities a day that you could do with your kids.
Fluency and Fitness® – "helps students review essential K-2 reading and math topics, while providing a movement break. "
Free for Kids – "We bring you free kids' colouring pages, trivia and GK quizzes for teens, and children's activities plus kids' games and awesome free teachers' resources including printable educational worksheets."
Fuel the Brain – "educational games, guides and printables that relate to core standards in elementary education."
Full STEAM @ Home – "Studio Bella for Kids, in partnership with the Woodrow Wilson High School's Robotics team, encourages children and families to stay creative, curious and have fun! We're excited to share these fun, do-at-home, projects that combine art and science."
Fun Learning for Kids – hands-on learning ideas and printables. Some free; some paid.
Have Fun Teaching – is offering Relief packages for Kindergarten to Grade 5 for FREE. They are a bit large, so only download what you need.
The HEV Project – "This channel is for students/families that have a mission- something they want to do. Here you can get basic educational videos with worksheets to do away from the computer. Whether you are a homeschooler looking for curriculum or a public schooler looker for help, you will find something here for you." Math, Chess, Geography, Cursive Writing, Origami, Crocheting, and so much more!
Highlight Kids – activities and games.
Homeschool Pop – "fun, exciting learning videos for elementary students." YouTube.
JDaniel4's Mom – arts and crafts, STEM activities, and more.
Jump Start – be sure to check out the Educational Resources tab.
Kahoot – "Teachers, students, businesses and parents all use Kahoot! for group learning, e-learning, distance learning, and self-study everywhere! Free Sign Up. Education institutions can get free access to Kahoot! Premium to empower distance and online learning and engage students anywhere, anytime."
Khan Academy for Kids – an app available on Apple, Google Play, and Amazon – check it out – it's Free!
The Kid Should See This (TKSST) – "is an unprecedented collection of over 4,500 kid-friendly videos, curated for teachers and parents who want to share smarter, more meaningful media in the classroom and at home. Selections are grown-up-friendly, too. And thanks to our members, it's free for everyone."
Kiddle – safe search site and Kid encyclopedia.
Kids Learning Tube – YouTube channel. Uses music and animation in a fun and unique approach to learning.
Kidzone.ws – printable Preschool to Grade 5 worksheets help kids learn their letters, numbers, geography, math, science, and more.

Lego in the Classroom – literacy, math, science, design, and more.
The Learning Company – "free learning activities, lessons, downloadables, and videos for Grade K–12 kids, you've come to the right place. Explore our resources below to help students keep learning and growing at grade level. And at the bottom of this page, you'll find resources that are scalable for all grade levels. Check back soon—we are continuously adding new resources."
Listenwise – "is an online platform that supports remote learning with easy-to-use lessons and quizzes. It offers a curated collection of more than 2000 lessons featuring brief nonfiction audio stories for students in grades 2-12. Lessons address current events and popular curriculum topics in English language arts, social studies, and science. Listenwise sources podcasts from public radio and other producers of high quality educational audio content." Free Premium access for 90 days.
The Measured Mom – advice, tips, ideas, and printables. K to Grade 3.
Mr. Nussbaum – learning and fun. Free.
Ontario Science Centre – is "bringing three educational and entertaining big screen features to your living room with a little help from our friends at Giant Screen Films and D3D Cinema (click this link to watch). From now until June 15, enjoy Dinosaurs Alive!, Mummies: Secrets of the Pharaohs and Wild Ocean at no cost on @Vimeo. Each film comes with a downloadable education guide that includes easy-to-do activities for those who'd like to delve a little deeper into the subject matter. Happy watching!"

PaperBoat Academy – "Get Lively Video Lessons from a Teacher in a classroom setup, right from your Home. 4 weeks of free training."
Pass It On (Foundation for a Better Life) – positive messages.
PBS Kids – the Public Broadcasting in the US has an amazing website with so many things to do . Unfortunately in Canada, we cannot view their shows online, but games and activities are available.
PowToon – Create Awesome Videos & Presentations.
Ripley's Believe It or Not – "includes everything from micro-miniature sculptures, invisible to the naked eye, to giant 22-foot tall car part robots and enormous dinosaur skeletons." Go Outside the Odditorium for educational fun.
Rock Your Homeschool – "discover how you can use growth mindset skills and learning fun to empower your homeschool life."
Scholastic (US) – is offering day-by-day projects to keep the kids learning and growing.
Scratch – A Free site. "Program your own interactive stories, games, and animations — and share your creations with others in the online community. Scratch helps young people learn to think creatively, reason systematically, and work collaboratively — essential skills for life in the 21st century."
Soft Schools – "provides free math worksheets, free math games, grammar quizzes, free phonics worksheets, and games. Worksheets and games are organized by grades and topics."
Spy Museum Spy Resources – virtual field trips, lessons and activities, and more.
STEAMsational – Science, Technology, Engineering, Arts, and Math activities.
Story Bird – free and paid options. Create your own stories and comics.
Study Island – "enhances learning and helps your child master math, ELA, and science skills. Due to the impact of COVID-19 we're offering 1 Year Free to new accounts." K to Grade 12.
Study Ladder – "offers a sequential learning program that includes videos, interactive activities, worksheets and assessments for reporting to teachers and to parents. All part of a complete learning program."
Teaching Made Practical – Activities, ideas, resources, freebies, and more.
Ted Talks – to watch with kids.
TedED – "is working with expert educators and TED speakers throughout the world to create and share high-quality, interactive, video-based lessons on a daily basis, for free." Elementary to University.
TES Blendspace (Great Britain site) (Canadian site) – Early Years, Primary, Secondary, and Special Needs teaching resources. Some free; most paid.
Time Magazine for Kids – Parents register and select grade.
TVO Kids – TV Ontario has lots of fun shows, videos, games and activities.

Tween Tribune – A Free K-12 Resource for Tweens (Juniors), Parents, and Teachers. Hosted by the Smithsonian.
WatchKnowLearn – free educational videos.
Waterloo Regional Museum – activities you can download.

WNET Education (archived former website) – "video and interactive projects for multiple platforms, infusing fun with a range of curriculum-based content for kids from preschool through high school." PreK to Grade 12.
Wonderopolis – so much here and so good. Great for inquiry and research too.
Youngzine – "is a one-of-a-kind Web site where children can learn about current news and events shaping their world — in a simple, engaging and interactive manner."
YouthLink Calgary – Calgary's Police Museum and Centre of Crime Prevention. "Join us on a virtual learning adventure as we take you behind the scenes to share our favourite at-home forensic science experiments, incredible policing stories, and critical information to help parents start important safety conversations with your kids."

Zoo Lingo – "This delightfully interactive smart app for kids makes learning a blast. Learn ABCs, 123s, colors, shapes, and more! Available in 16 languages! Skip, sing, and dance popular nursery rhymes with Moolingo the monkey."